Wundereggs
Introducing WunderEggs: Your Ultimate Vegan Hard-Boiled Egg Alternative
Elevate your culinary creations with WunderEggs – the perfect plant-based solution for your menu. Ready-to-eat and made with clean and whole food ingredients, WunderEggs provide unmatched convenience, taste, and versatility. With 39% of Americans seeking more plant-based options for their diets, WunderEggs caters to the evolving taste of today's health-conscious consumers.
Our food service trays come unsleeved and include sachets of black salt. WunderEggs have a shelf life of 135 days and need to be refrigerated.
Please include your establishment name in the "Business Field" upon placing your order to validate delivery. To ensure the freshness of our product, we ship orders Mon-Wed via 2-Day Delivery. Orders received after 2pm PST on Wednesdays will be shipped the following week.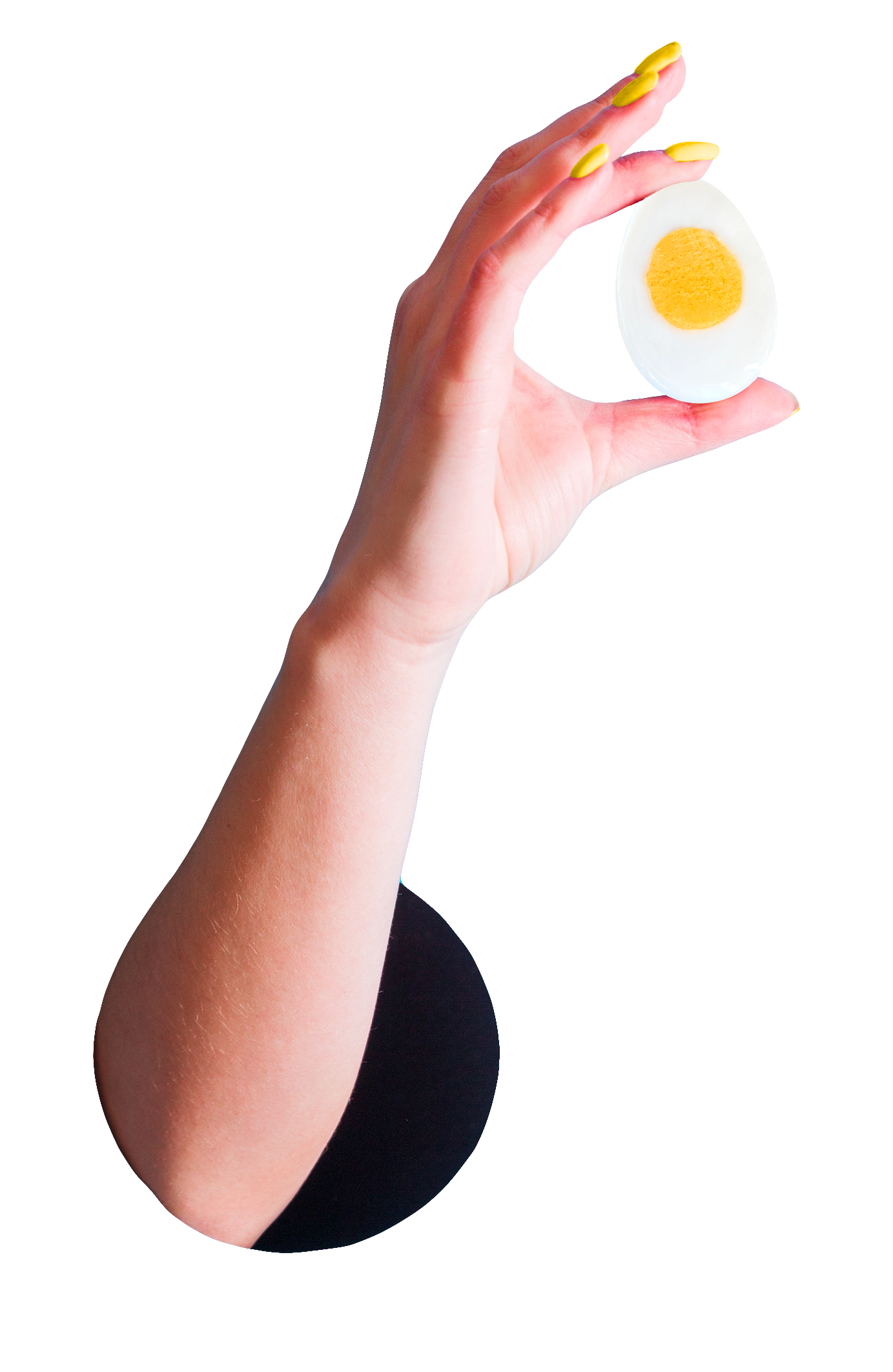 IT'S NO EGGS-AGGERATION.
You can have your egg and eat it too!
INGREDIENTS: Water, Almonds, Cashews, Coconut Milk (Coconut, Water), Contains 2% or less of: Salt, Agar, Yeast, Konjac, Potato Protein, Certified NON-GMO Natural Flavor, Rosemary Extract, Color (Turmeric, Annatto).
Contains: Almond, Cashew, Coconut
Sachet Ingredients: Black Salt
Why Partner with Us: By adding WunderEggs to your menu, you'll distinguish your restaurant as a destination for innovative and healthy dishes, not only satisfy your existing clientele, but also attracting new patrons in search of wholesome and flavorful vegan alternatives.
Here's what we offer:
Healthy Ingredient: WunderEggs and minimally processed and made with minimal, whole food ingredients. They contain no additives, gums or artificial ingredients, and are certified non-GMO.
Customer Satisfaction: Satisfy the growing demand for plant-based and nutritious options among your customers.
Easy Integration: WunderEggs can be seamlessly integrated into a variety of dishes, from salads to bowls and beyond. Ready-to-eat, you can elevate your menu in minutes.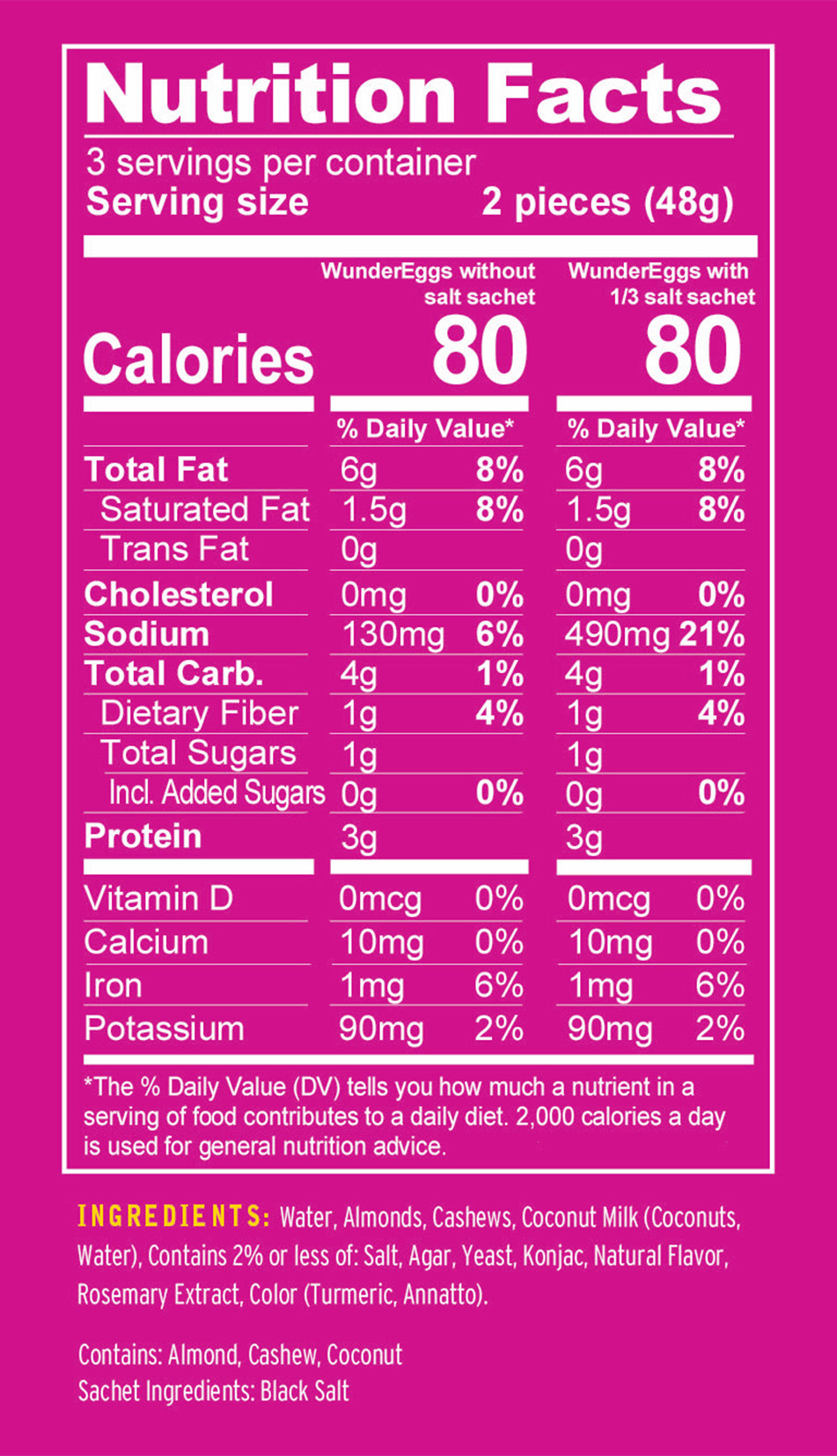 ALLERGEN FRIENDLY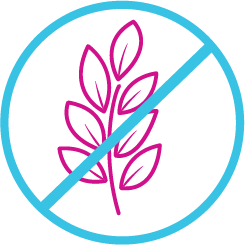 Wheat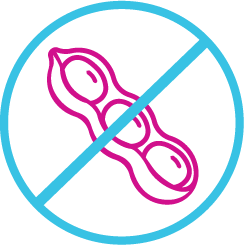 soybeans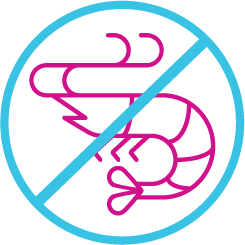 shellfish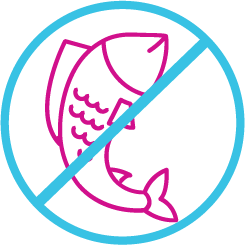 fish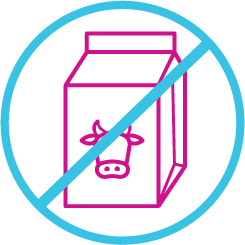 dairy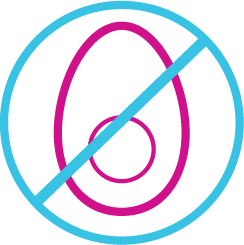 egg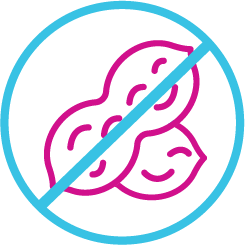 peanuts
SHIPPED REFRIGERATED FOR FRESHNESS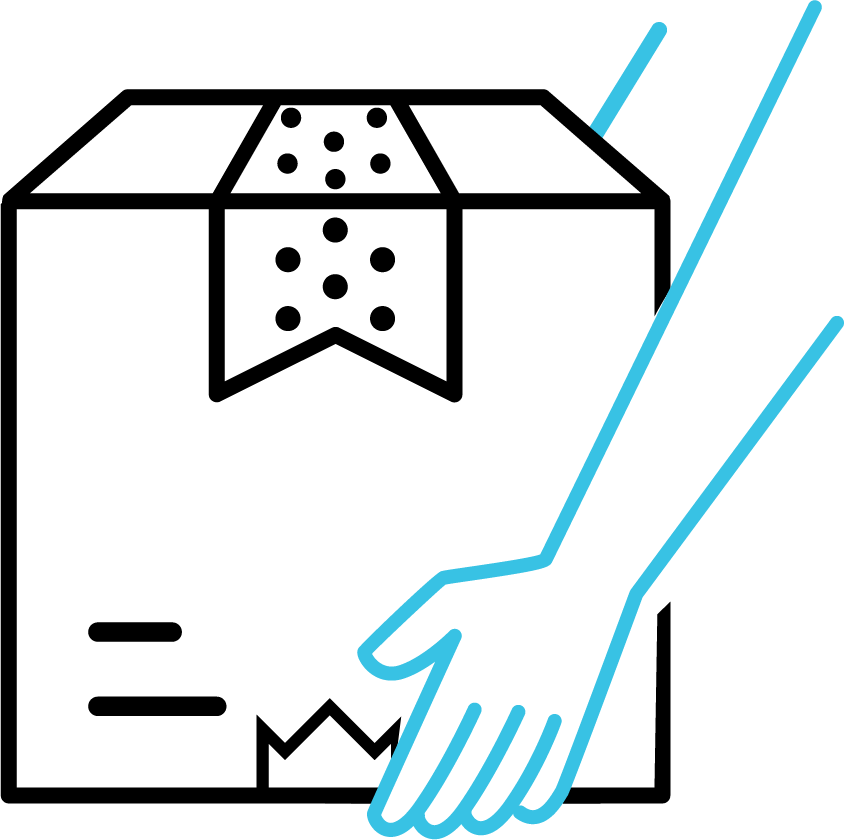 In order to maintain product quality, we ship every Monday and Tuesday with ice packs in recyclable insulated containers. Orders received after 12pm Central Time on Tuesdays will be shipped the following week.
Ready to Eat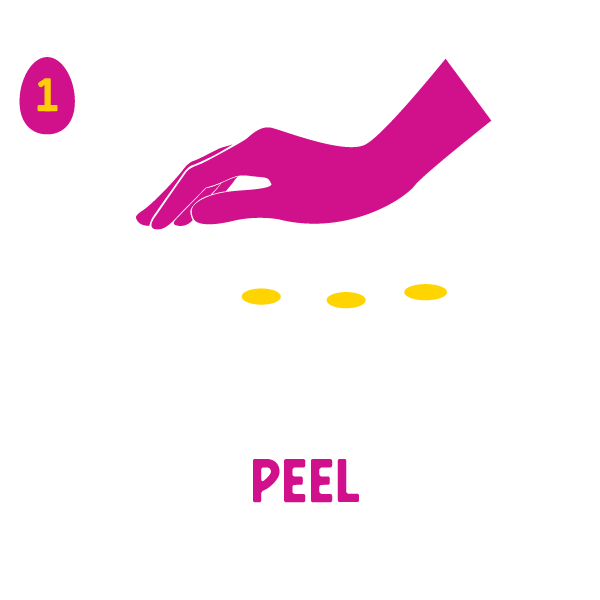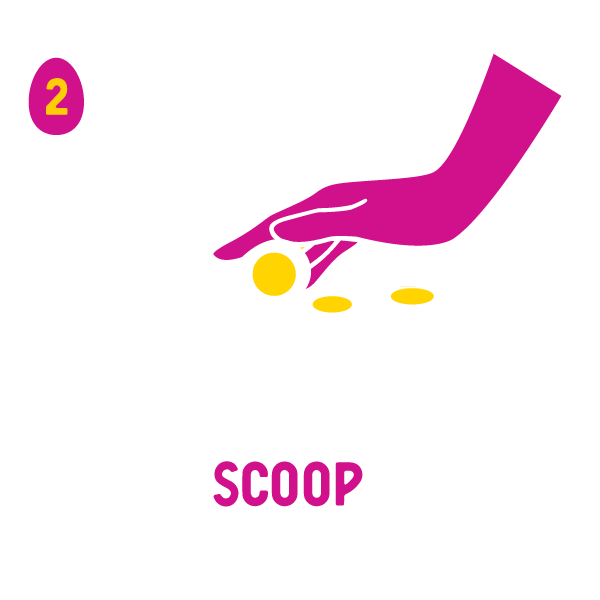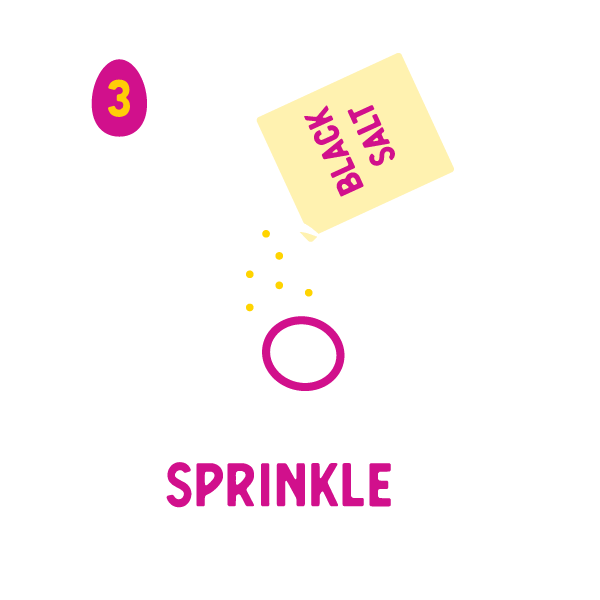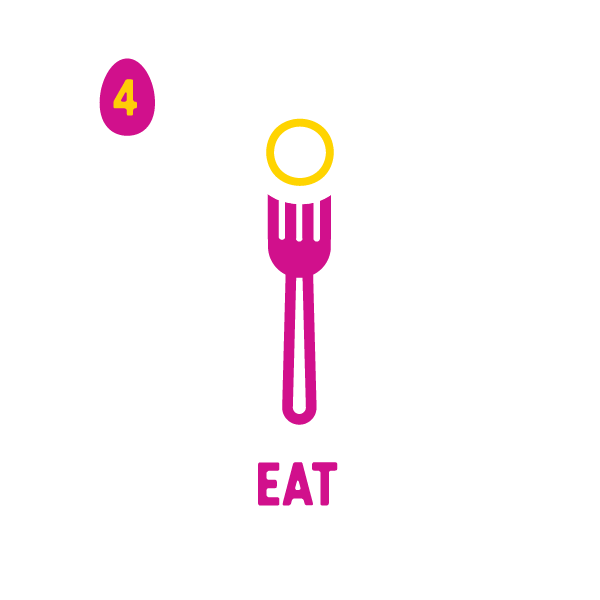 For best results, we recommend using a conventional or toaster oven for warming up, versus the microwave. You want that crunch now, don't you!
Don't just take our word for it
This is pure nostalgia.
The experience of eating these is pure nostalgia. WunderEggs taste just like hard-boiled eggs, but they are made with whole food plant-based ingredients. The texture and mouthfeel are totally mind blowing!
Perfect product to avoid factory-farmed eggs
I assumed a hard-boiled egg would be impossible to replicate vegan but Crafty Counter has created the perfect product to avoid factory-farmed eggs.
WOW
One of the things I miss about being vegan is the taste of hard boiled eggs. I wasn't sure what to expect when sampling the WunderEggs and I WAS BLOWN AWAY at how similar the taste and texture are to actual eggs.
Mindblowing!
This stuff is mindblowing! Tastes just like an egg from a chicken! Hard Boiled eggs were one thing I really missed when I went vegan so I'm going on a tear eating these to make up for lost time. So good!!!!!